Green New Water Product details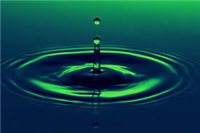 Product by:
New Water


Green New Water supplies and installs Rain Water collection and storage systems through New Zealand.
While beneficial in any condition, these units are especially valuable in metered water situations and in regions that are prone to drought.
Their 2 radically different approaches enable them to provide Solutions to suit a wide range of environments and meet specific client requirements.
In addition, they also supply a range of Accessories as well as pumps, filters and diverters.
Please use the Contact form on the right for Green New Water information and ordering.