Organic Cotton Dresses Product details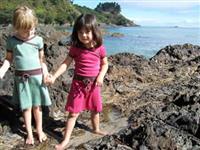 Product by:
Earthlings - truly organic


Earthbound Honey is a Certified Organic Bio-Active Manuka Honey and Green, Natural Products made by beekeeping business based in the pristine Bethells Valley, North West of Auckland.
We produce a broad range of local certified Organic honey, collected absolutely from the coastal Pohutukawa groves, dense Manuka forests and wildflower pastures of our wonderful valley.
Certified Organic Bio-Active Manuka Honey is known worldwide because of its antibacterial activity which is not found in other honey and is a great functional food for the treatment of wounds and stomach ulcers.
Please use the Contact form on the right for Organic Cotton Dresses information and ordering.