Green New House Project Product details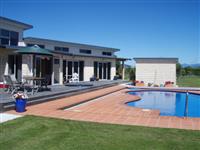 Product by:
Cranko Architects Ltd


Cranko Architects offers expertise in Environmentally Friendly Construction and Green Architects, such like residential, educational and commercial buildings.
We provide inspired, qualified and irreplaceable Eco Building Design Solutions with long term sustainability.
Green New House Project aims to suit the customers' individual living style and decorations with Eco and Green Construction Materials.
Please use the Contact form on the right for Green New House Project information and ordering.