Green Home Passive Solar Design Product details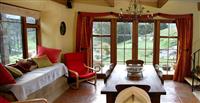 Product by:
eco-logistic design and project management


The Philosophy of Eco-logistic is creating beautiful, sustainable and green constructions through good Eco design and proper management of resources.
We are committing to bring you Eco Sustainable Design, eco homes, and renovations through environmentally sensitive method to implement land development as well as all deliveries are within your given budget.
Green Home Passive Solar Design is able to provide you a Recycled and natural untreated timbers, which is nontoxic paints and oils, Rain water harvesting system and a fruit trees and vegetable garden.
Please use the Contact form on the right for Green Home Passive Solar Design information and ordering.