Green Coromandel Construction Product details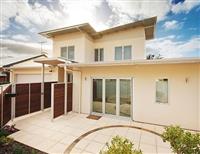 Product by:
Coromandel Construction Ltd


Coromandel Construction is small family run local Eco Building Solution, we are well known thanks to plenty of local knowledge and a great network of tradesmen and specialists.
Our project is monitored by experienced staff to ensure the delivery quality, and our team are professional and skilled to solve our clients issue in an Environmentally Friendly and Eco way.
Our Green Coromandel Construction is to use Eco Construction Material with our elaborate Green Design team to build you more efficient, Sustainable and healthier living environment for years to come.
Please use the Contact form on the right for Green Coromandel Construction information and ordering.