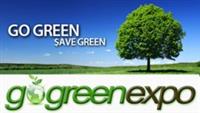 Product by:
Do Good Jobs


Go Green Expo is the mecca of organic and sustainable living!
Come and discover whole new arrays of exciting products and services that will delight your senses and tantalise your taste buds or look for home improvements!
This is New Zealand's premier efficiency, organic, sustainability and green products and services expo attracting around 10,000 visitors.
It is fully supported by the Industry with Good Environmental Practice entrance criteria ensuring all exhibitors are genuine.
Come along and experience cooperative demonstrations and fascinating presentations plus experience unique opportunities to taste, learn, buy and get to talk to exhibitors about their products and where you can get them from.
This sustainable lifestyle show embraces healthier, sustainable and practical living options, covering: Residential Building and Renovation Heating, Energy and Efficiency Green Consumer Goods Health, Beauty, Fashion and Pets Water, Conservation and Recycling Business, Electronics and Technology Transportation and Travel Gardening and Organic Practice Organic, Natural Food and Natural Beverage Find out all you want to know about 'organic and sustainable living at the Go Green Expo.
Running Times and Entry Information Saturday 12th October, 10am to 5pm Sunday 13th October, 10am to 5pm Trade only night Saturday 12th October, 5.30pm to 7.30pm Entry is a gold coin donation to charity.
Please use the Contact form on the right for Go Green Expo information and ordering.