Eco Solar Modular Homes Plan Product details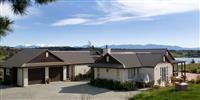 Product by:
ECOTECT LTD


Ecotect is focusing exclusively in designing of affordable Eco Homes, energy efficient building, green homes, and ecologically Sustainable Homes since 1982, such as Eco Solar Modular Homes Plan.
We can simply put solar panels on your roof, all of our Eco design is about living in the safest and healthiest home or sustainable building with environment consciousness.
Eco Solar Modular Homes Plan is designed as affordable passive solar eco homes using plywood prefab technology for quick occupation and provide thermal mass to store solar gain.
Please use the Contact form on the right for Eco Solar Modular Homes Plan information and ordering.