Boutique Cotter House Product details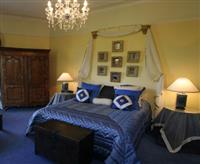 Product by:
Cotter House Luxury Retreat


To enjoy the warmest welcome and gorgeous historical surrounding, please come to Cotter House. Here is your luxury enjoyed and ideal retreat with no doubt.
In our Green and Sustainable Accommodation, is no language barrier in our hotel, our staffs are able to master French and Spanish are spoken, as well as some German, Italian, Portuguese and Chinese.
Our Boutique Cotter House is full of romantic atmosphere together with luxury decoration. If you are really fan with lavish lifestyle, Boutique Cotter House will be your best option and suit all your needs.
Please use the Contact form on the right for Boutique Cotter House information and ordering.