Green Urban Living info, products & news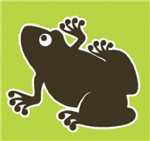 Bring your home to life, enrol in a workshop, subscribe to our monthly e-newsletter, get the inside information in our members only web-site section or book the team at Green Urban Living for Garden Coaching or Landscape Design.

Green Urban Living.co.nz is all about helping you find ways to make a difference in the way you live. It is amazing what you can do in an urban environment from balconies, to town houses to quarter acre sections. It can be as simple as collecting rainwater to irrigate your garden or growing yur own vegetables.

By visiting GreenUrbanLiving.co.nz, I am sure that you will find many handy hints and tips to live your life more eco-friendly. Much of it is about getting back to basics and reclaiming the knowledge that our grandparents took for granted.


Please get in touch with Green Urban Living from the Contact box on the right.
Green Urban Living Location
Green Urban Living Products
listed